Arlington Business Partnership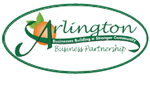 E-mail:
info@riversideabp.com
Address:
3333 Harrison Street #7, Riverside CA 92503
The Arlington Business Improvement District ("BID") was a conception of the Arlington Community Committee, a group of Arlington businesses and community leaders. Together they set goals and established parameters for the development of the Arlington area. After many years of planning and discussions, on October 31, 2002, the Riverside City Council voted to establish the Arlington Business Improvement District with the following perameters: Each businesses within the BID would assess themselves 90% of their current business tax, up to a maximum of $400 per year. Once the BID was established, the name was changed to the Arlington Partnership. The partnership's mission is to represent and promote Arlington businesses to stimulate the local economy and initiate improvement projects, thus creating a sense of pride for all who live, work and do business in Arlington.